Babelle
In the intriguing geography game Babelle, you have six chances to accurately select a country or area.
Babelle game strategy
The condition of Google Street View images can be determined using contextual indicators like distance or landmarks. The distance from the destination's goal is substantially greater with each inaccurate guess. This pinpoints the precise location you must go to in order to achieve your desired state. Before responding, you should consider the query. There is a limit on how often each player may guess. If you win the game or have an outstanding performance, you can share your results on social media sites.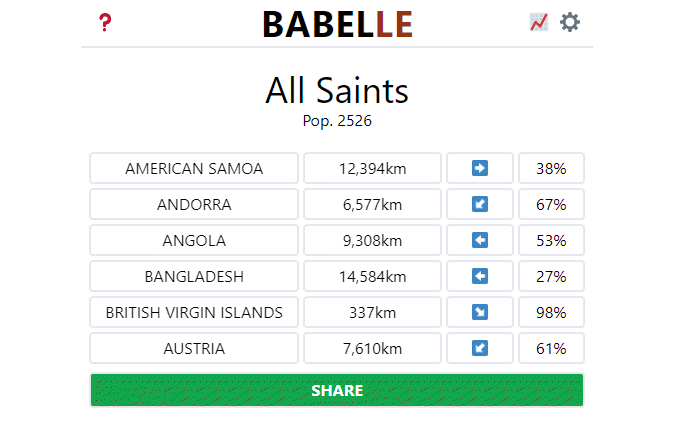 This game is belonging to geography collection! Do not forget to check Wheredle and Statele with the same rules!
PUZZLE
flag
logic
country
geography
guess
territory