Flagle 2
Flagle 2 is a new version of flagle that is based on Wordle and has the same rules as Flagle - guessing the country name within six tries.
HOW TO PLAY FLAGLE 2
In six attempts, find the hidden flag.
Pixels of the solution that overlap with the guessed flag will be revealed after each guess.
The flags were scaled to have the same aspect ratio.
Do not forget to try other awesome Flagle games as Flagle and Flagle 3
EXAMPLE:
You need to enter the country name or type some letters ans use the instructions to choose the correct country name.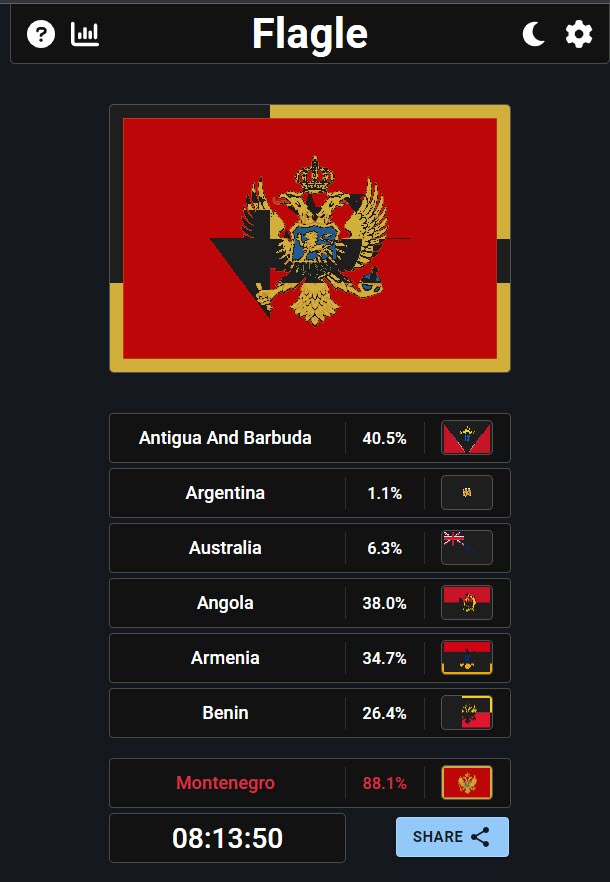 PUZZLE
word
platform
flag
brains
flagle
flagle unlimited
flagle online