Wordlethree
Finding the mystery daily word within a certain amount of time is the objective of the simple Wordle spin-off game Wordlethree.
Instructions
The word may be guessed six times throughout the game. The player received a three-letter word each day. The word may be identified using the letters that aren't utilized. The word will be revealed the next day, and the player won't be able to continue playing until they know it.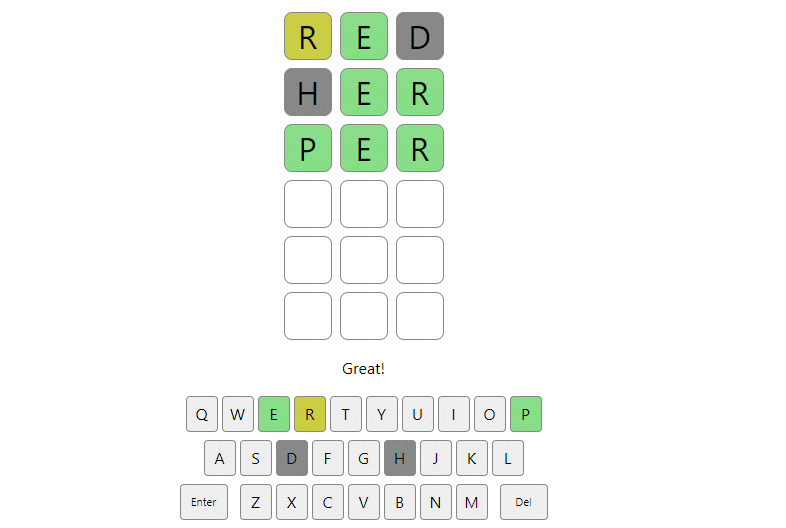 Rules
Green will be used to indicate correctly guessed letters. Incorrect guesses result in the letters becoming gray. The color yellow will be used for letters that are in the word but are not where they should be. It's OK to make many guesses at the same letter. Count the amount of yellow and green letters in each word after each try. As a result, we are able to comprehend words more quickly since we only have six possibilities.
WORD
PUZZLE
logic
guess
three
3