Bordle
In the new Worlde spin-off game Bordle, you get six chances to uncover the secret word (rules similar to Worlde)!
Instructions
Everyone of any age may enjoy and get addicted to the game Bordle. You have to guess the word that contains hidden meanings in this game. You must properly identify each nation represented by their flag.
Rules
Guess the word of the day in six attempts or less. One of the letters must be B. For a new word every day, check back!
Keep in mind that the [B] emoji is NOT the same as the conventional letter "B" and may substitute a variety of letters! Previous responses include DUS[B]Y and [B]OUGH (BOUGH) (DUSTY).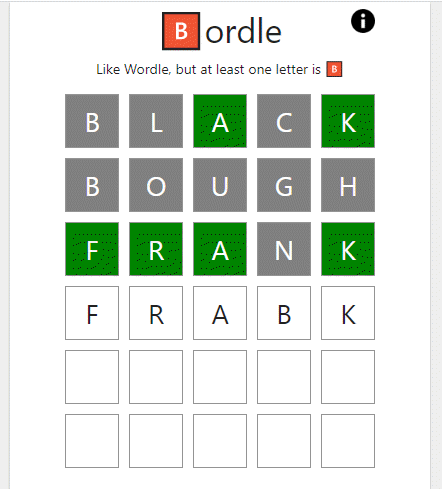 WORD
PUZZLE
logic
letter
brain
guess
b