Lingle
You must correctly identify a logical term within six attempts while playing the wonderful game Lingle with your friends and family.
Instructions
For those who like puzzles, Lingle is a word association game that is well regarded. Would you want to learn a fun new word game?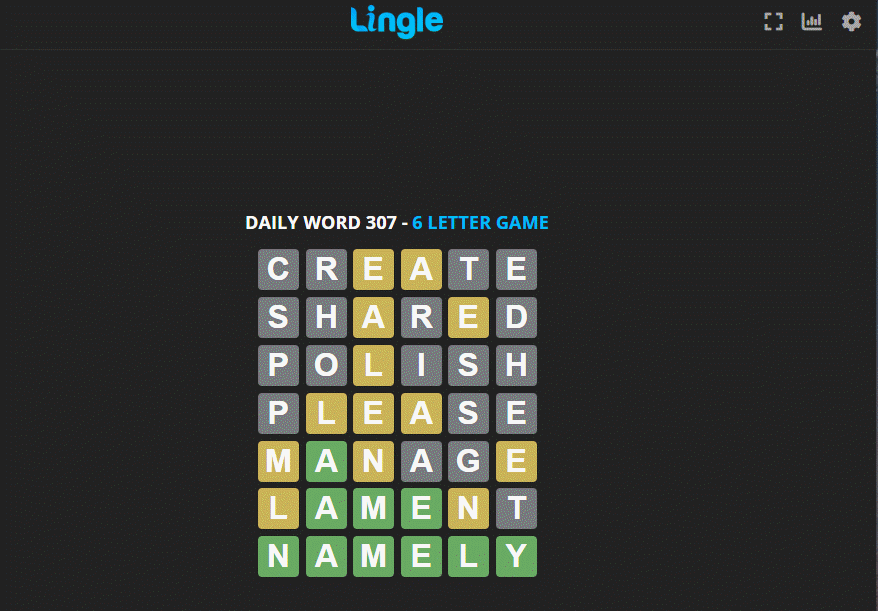 Rules
Lingle is a word-guessing game. In the game Lingle, participants must predict as many words as they can in a certain amount of time. Problem? Only words with the same letter as the concealed word may be used as hints by players. You cannot, for instance, answer "waterfowl" or "aquatic birds" if your partner gives you the clue "duck." The next word has to start with the letter D.
WORD
PUZZLE
logic
brain
guess