Logle
Using logical and critical thinking, you have nine chances to pick the right word in the fantastic word game called Logle.
Instructions
This online word-guessing game is available to play without cost. It is available to everyone and entirely free. There are nine opportunities for each participant to correctly guess the hidden word. One point is added to the game's overall score for each attempt that is successful.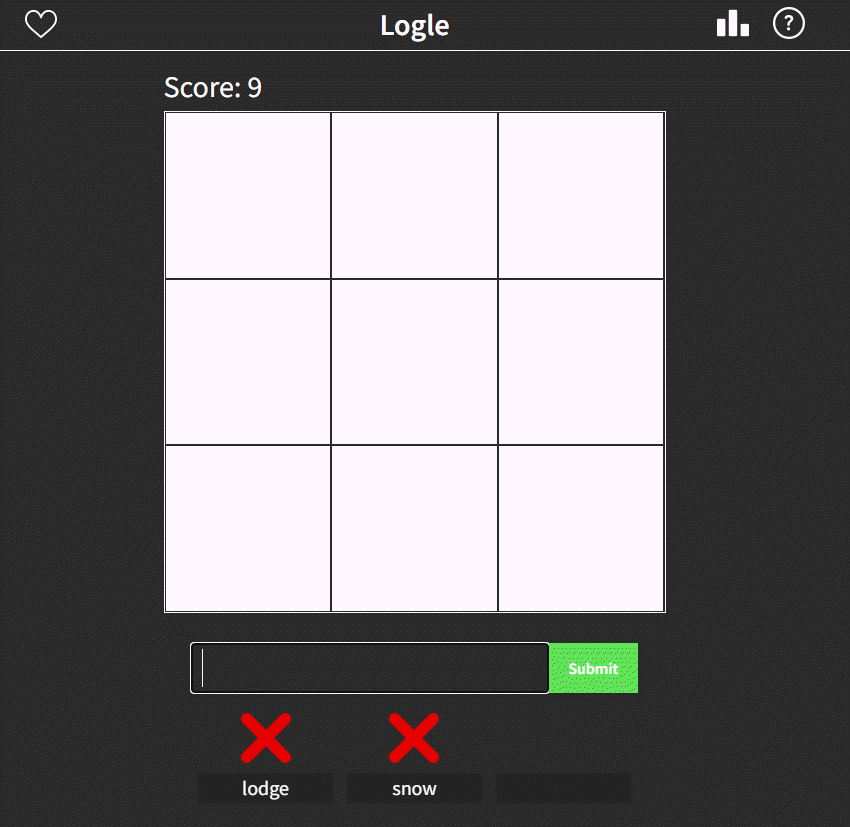 Rules
Players are confronted with tasks, and their response is to move their mouse about the game area while adhering to the directions shown on the screen. To remove a cell, just click on it. On the tile's reverse, search for the firm name written there.
PUZZLE
crossword
logic
brain
guess