Statele
Statele is a fantastic geography game in which you need to guess correctly the state of the US as soon as you can while relaxing!
How to play
Geographical is Statele You will need to guess the US state using six guesses. State's geoguess (challenge quiz) will give you a map and directions.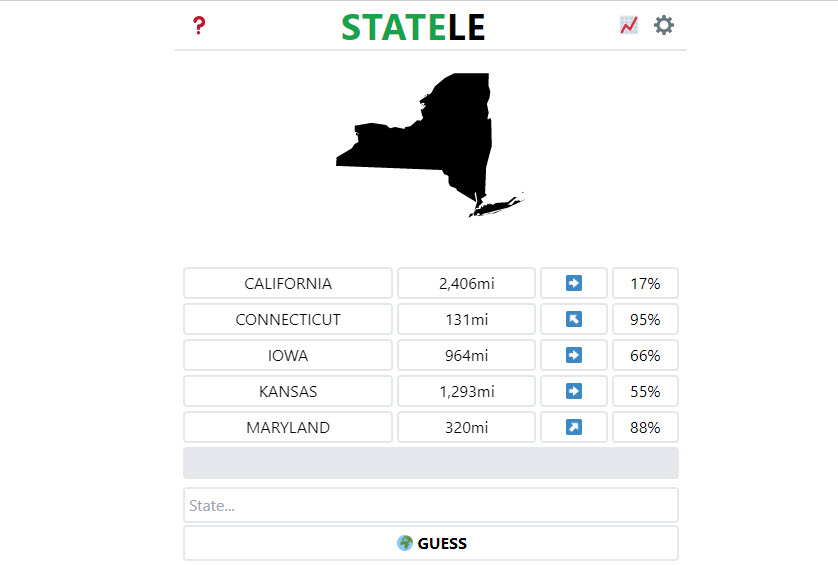 Thanks to playing Statele, players can discover the beauty of the US and enhance their knowledge related to the geography of this area!
Do not forget to check the collections of all geography games including Flagle and Globle!
PUZZLE
geography
state
the us