Moviedle
Moviedle is a fantastic option for someone who loves both puzzle games and watching movies, requiring you to correctly guess the title of the daily movie!
Instructions
To enjoy the game on Moviedle, there is no need to download anything. You only need to click the button at the top of the screen to begin.
You will see one second of video after a three-second countdown. You can watch for an extra second by pressing the skip button. The movie can be guessed six times.
You can click the buttons to watch it on Netflix if you completed it right. If you're interested, you can also search it up on IMDB. You can share it on social media to earn the most points for bragging!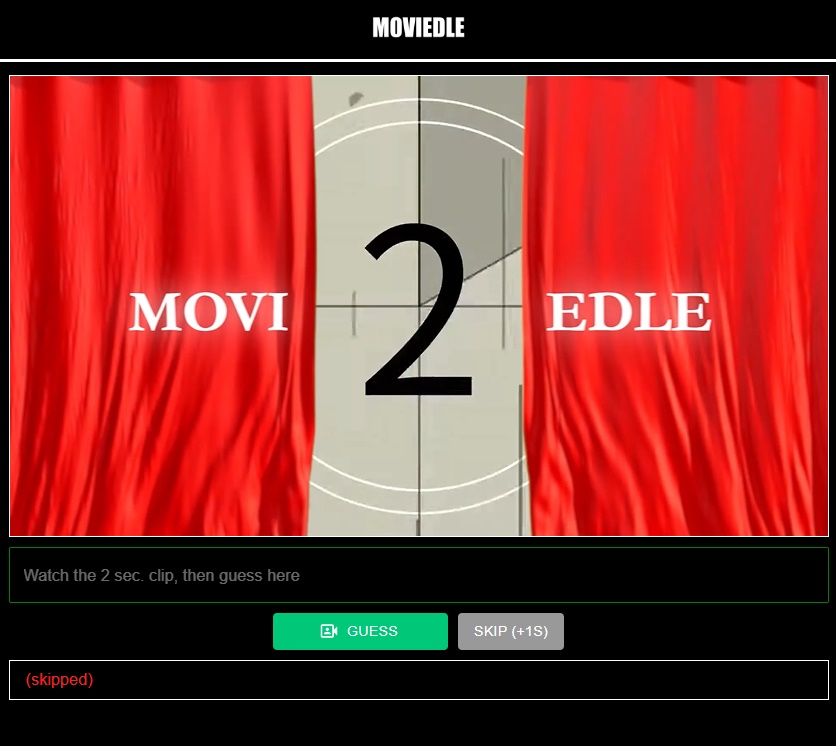 You might enjoy Framed, a game that is comparable to Moviedle. If you wish to stay in keeping with the style of the movie, we have both an answer guide and hint guide for Framed. You might move to Explordle if you enjoy making international guesses.
PUZZLE
logic
brain
movie
guess