Letterle
Letterle is a great word game where you have to find the daily word with as few tries as possible by following the clues on the colored tiles.
Instructions
Letterle is a word game that can be fun and interesting. The goal is to use as few guesses as possible to find unique keywords. The key character will be shown in yellow or blue, depending on whether it is in the right or wrong place. You can tell your friends about the Letterle game through social media. You can challenge them to see who can guess the correct keyword in the fewest number of guesses. Letterle is a fun game for friends and family to play together.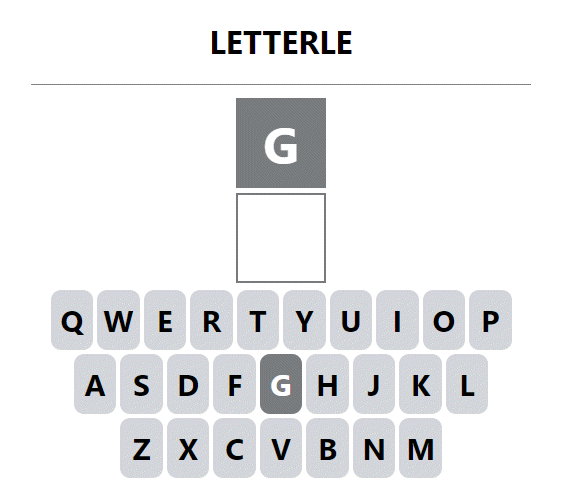 Rules
One letter is easy to figure out. Just type a letter and it will tell you if you are right or not. There are only two kinds of tiles in Letterle. There are grey ones that mean you got the letter wrong and green ones that mean you got it right. In fact, it's a lot easier. Wordle is not the same as the letter. It changes at different times every day, and every player has a different one. Even if you don't do well in the first round, you can keep playing this game until you get a score you like.
WORD
letter
guess