Duotrigordle
Duotrigordle is a fantastic word game that was inspired by the Wordle series. It's comparable to Octordle and Sedecordle in that you have to guess 32 words simultaneously.
Guidelines for Duotrigordle
Daily games like Duotrigordle Wordle can be played once a day in challenge daily mode or multiple times daily in practice mode. Duotrigordle words is a guessing game that involves 32 boards and 32 words to be chosen simultaneously. It is more challenging than the original Wordle and its variations, such as Sedecordle. Each time you enter a five-letter word, the program will inform you of the letters that are present. If the letter is in the right place, it will become green; if it is present but not in the right place, it will turn yellow.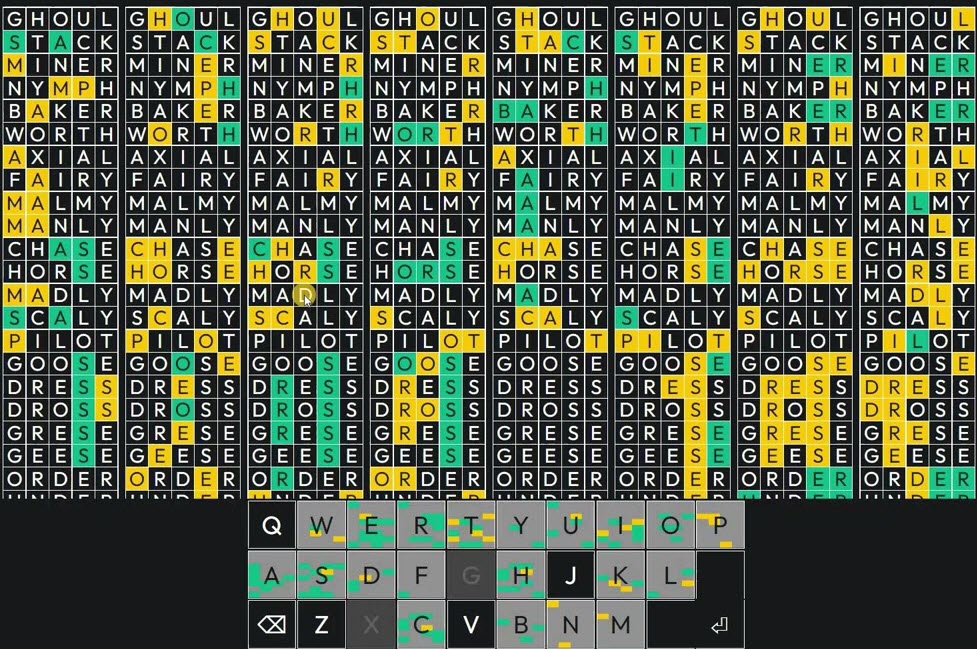 Rules
In 37 attempts, find the concealed word.
A five-letter term that is legal must be used for each attempt.
Each time you try, the color of the letters changes to indicate how close you are to spelling the word correctly.
32 words must be simultaneously solved.
WORD
word
brain teaser
logic
guess