Wordle 7 Letters
One of the most well-liked Wordle clone games requires you to determine the seven-letter hidden word.
Instructions
There is a Wordle 7 Letters variant of the well-known Dordle word-guessing game online. It has an appealing idea that makes it suitable for people of all ages. If their initial try was successful, Wordle 7 Letters provides players the option to discover the hidden word that has 7 letters.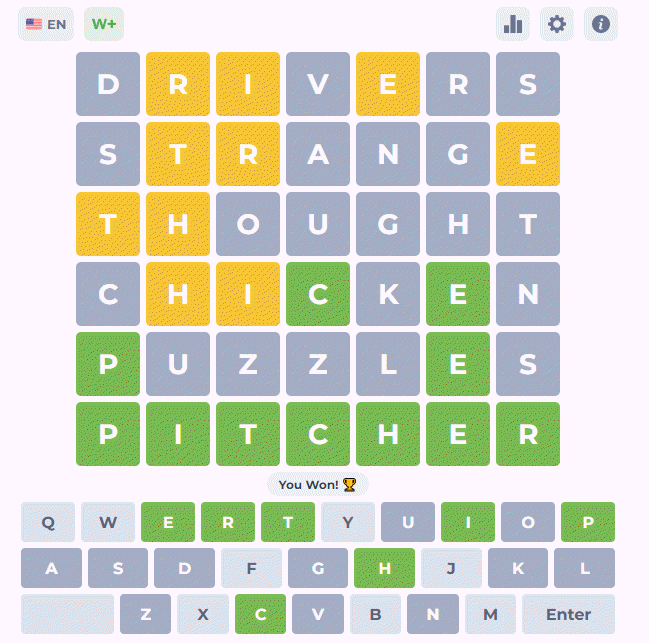 Rules
In the 7 letters mode, a word with seven characters is randomly selected. You will only have seven characters to guess, unlike the Wordle game where you had to guess a five-character word. You still have six chances to correctly guess the game's primary keyword. Gray, yellow, and green highlights will be applied to the letters. The right letter is in the right place, and it is highlighted in blue. The letter yellow is the right one, but it's at the wrong place. The erroneous letter is gray. The keyword does not contain it.
WORD
PUZZLE
wordle
logic
guess