Warple
In the fantastic and totally free game Warple, you get a total of six attempts to guess the concealed word.
Instructions
Each guess will reveal one of three colors for the letter tiles. When a letter you're attempting to guess isn't there, the tile becomes gray. If the tile becomes yellow, the letter you predicted is in the word but not where it should be. The letter is in the right location and is a component of a word if the tile turns green.
Players of Warple must adhere to instructions in order to carry out tasks and find hidden words. Pick five letters from the six potential words to get the right response. With each guess, the color of the tiles will change to represent how close you are.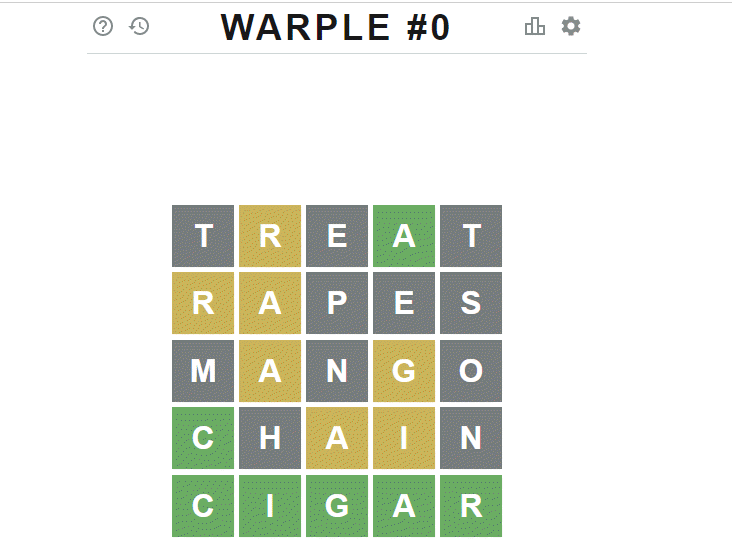 WORD
PUZZLE
logic
brain
guess