Valordle
Valordle is a very simple game. The task involves correctly guessing six words. The game will display the time taken to solve the problem if you succeed. You can also share the game on social media. Share the news with your friends!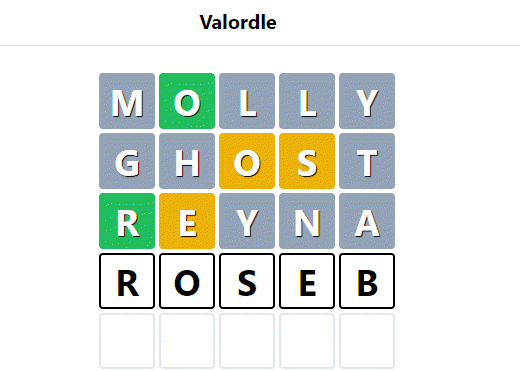 Rules
- Find the hidden word in six trials
- Each attempt must contain a 5-letter word.
- After each attempt, the color of the letters changes to show how close you are to spelling a word.
You might receive repeated letters. There are hints for every letter. Every day, a new word is created!
WORD
brain
guess