Taylordle
Taylordle is a fun word game based on the most famous singer, Taylor Swift. Your goal is to find all the right words that have to do with her.
Instructions
This game will test your ability to figure out Taylor Swift words with 4 to 8 letters. Those who like Taylor Swift will love it.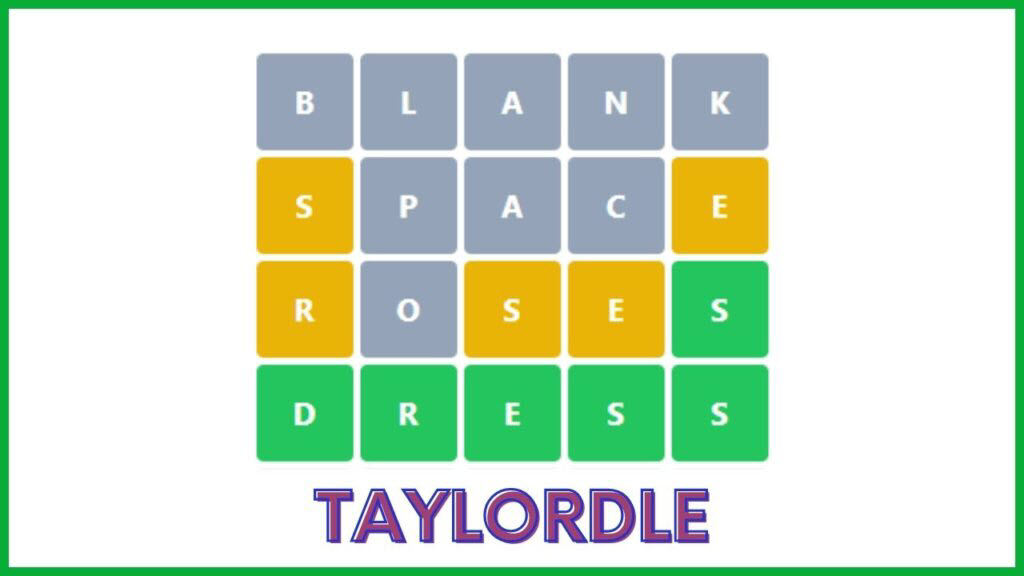 You can spend hours playing Taylordle. You have six chances to guess the Taylor Swift word. You will find hints and tips that will help you play the music wordle better.
It is quite simple. In the game, you have 6 chances to guess a word from the World of Taylor Swift. You can also show people the picture you made by figuring out this mystery word.
Rules
This song wordle has a grid that makes you focus on guessing the Taylor Swift word as quickly as possible.
You can figure out the taylorle in 6 tries.
Each time you guess, the color of the tile will change to show how close you were to the word.
When there is a match, a green column shows it.
The Taylor SwiftWord is not fully matched if the position column is yellow.
The letter grey is not a match.
WORD
music
taylor swift
simulation
singer