TayHeardle
In the music game TayHeardle, which is similar to Heardle, you get six opportunities to identify a Taylor Swift song in a matter of seconds.
Instructions
Similar games like Harry Styles Heardle and One Direction Heardle served as inspiration for this new edition. It is comparable to Wordle but includes music. The same principles apply when it operates. You will have an additional second to listen to the music for each wrong response. The clips go longer by one second (+1), four seconds (+3), and seven seconds (+3) with each try. Finally, the music is audible for 16 seconds (+5).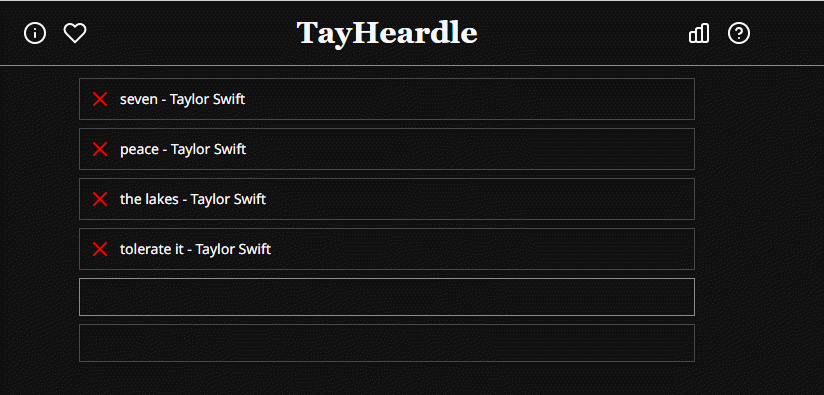 You can use the skip option if you are unfamiliar with the music. It might be time and effort-saving to go on to the music's subsequent portion. The game's clips can be found in any portion, however they are frequently towards the song's beginning. You won't be able to use SoundCloud if your nation does not accept it.
PUZZLE
music
song
taylor swift
heardle