Squareword
To win as soon as possible in Squareword, a popular Wordle spin-off game, you must answer problems in fifteen tries.
Instructions
A two-dimensional daily word game is called Square Word. It has a different format but the same goal and game mode as wordle. It is compulsive. You'll encounter a brand-new difficulty each day. We will cover all the information you require regarding square wordle. You must guess five correct letters in order to locate the square of words. square letters If you manage to solve it, wordle will display your solution. The choice to share it with your social networks will then be presented to you. It can only be played in daily mode or infinite random mode once every day.
Rules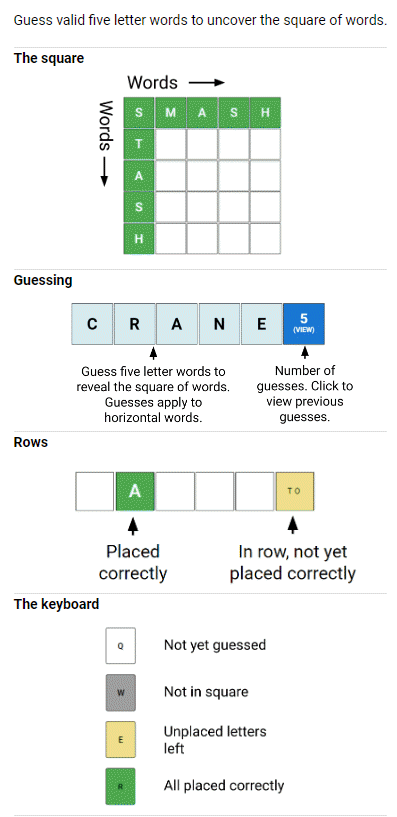 You just need fifteen tries to correctly guess the concealed word.
Each effort must include a 5-letter word that is correct.
With each attempt, the letters' colors will change to indicate how close you have come to the word.
Ten words are the secrets.
Each word, both horizontal and vertical, must be answered using the square box.
Everyone deals with the same problem.
WORD
logic
letter
brain
guess