Speedle
Wordle is a great word guessing game, and Speedle is the same way. You have to figure out what the word is.
Instructions
Wordle games can be relaxing and fun, but they can get too easy after a while. Word puzzles like Speedle were made for speedruns to solve this problem. In Wordle games, you have a certain amount of time to use a list of letters, numbers, or symbols to make as many words as you can. As the name suggests, Speedle is a faster version of Wordle. It's great for people who finish Wordle games too quickly and don't mind being challenged. Speedle lets you change a number of settings so that you can make Wordle as hard as possible. Even though it's not as fun as the original Wordle, this is still one of the best "unlimited" versions.
Rules
To solve this word puzzle, you have to figure out how to make words as quickly as possible from a list of letters, numbers, and symbols. Your score will go up if you finish each level faster.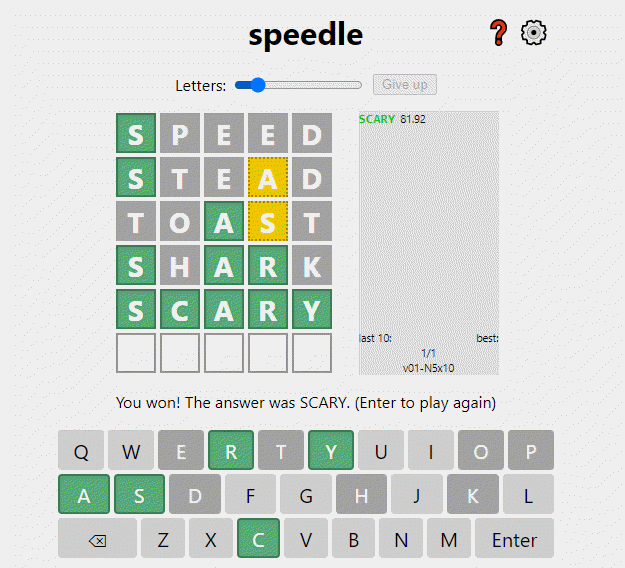 PUZZLE
wordle
guess
speed