Scholardle
In the awesome game Scholardle, you must use the same rules as Wordle to create a five-letter word with a school theme.
Instructions
The day can be spent playing this game. In six tries, you must correctly guess an academic word. Compared to the original wordle, this wordle is more challenging. We'll walk you through how to use the academy wordle and give you a few pointers on how to get better at it. Playing is quite simple. How many times you accurately identify an academic word will require an estimate six times. Once you have figured out the answer to this puzzle word, you might be able to share it.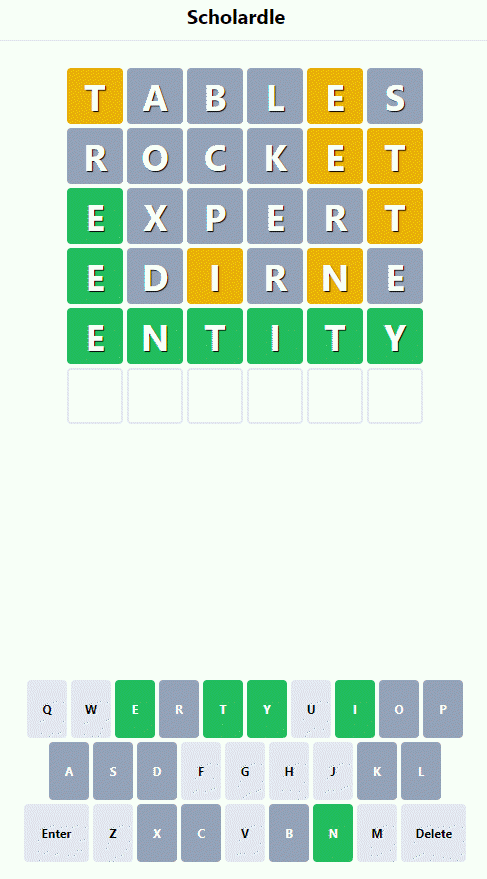 Rules
You have six chances to correctly guess the word if you are unsuccessful.
With each guess, the color of the tile will change to show how close you were to the word.
A column that is green indicates a match.
There is a partial match for the enigma academic Word, according to the position column's yellow color.
Grey does not match any letters.
WORD
logic
letter
guess
school
academic