Pokedle
Finding the best Pokemon each day is required in the intriguing puzzle game Pokedle, which combines Pokemon and Word.
Instructions
You must be able to comprehend the fundamentals of Pokemon. You'll need to be familiar with pokemon in order to finish the game. There are lots of possibilities, but I choose the limitless challenge. You can keep playing the game until you've found every Pokemon. By choosing a 5-character or 11-character challenge, you can alter the task.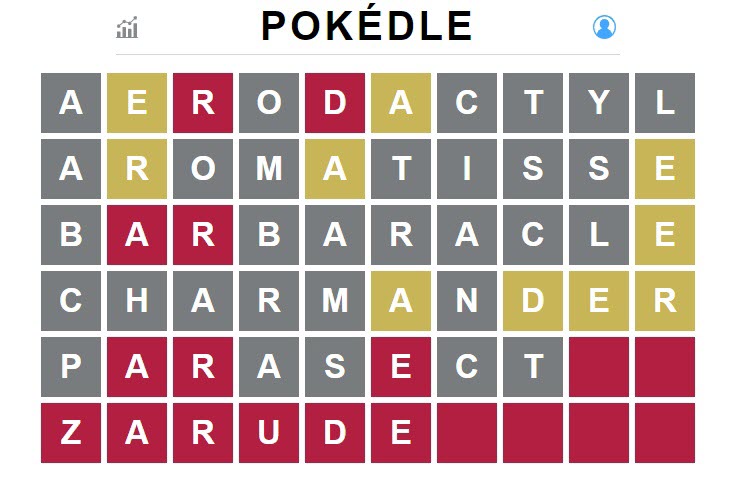 Rules
Pokemon names can be obtained in a variety of ways.
Red indicates that a word's letter is in the proper place.
Yellow is the word's letter, but it's in the wrong place.
Gray is a reference to a letter, not a word.
WORD
brain teaser
logic
letter
guess
pokemon