Numberle
Numberle is a fantastic number game inspired by the most popular Wordle series in which you must demonstrate your excellent numerical and mathematical talents as Binerdle!
Ways to play
Are you a math genius? This game will assess your aptitude for solving equations and arithmetic problems. You have six opportunities to estimate an equation accurately. You may find it simple. Let's see if you can accomplish it!
It is simple to learn and play, but yet highly challenging. You can win the game in five to six attempts if you play well. This is a really difficult game to win if you do not have a strong understanding of numbers. Let's get underway! Set yourself, start moving! Lucky you!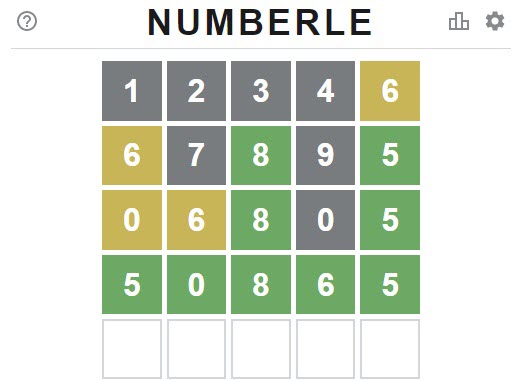 Rules
Green: The letter is in the correct position and word. For the following estimate, maintain the letter in its existing position.
Although the letter is not in the exact location, it is still in the correct word. You may continue to use this letter, but you must rearrange it for your next guess.
Gray: There is no letter in the term. It is not a good idea to choose a word containing it as your next guess.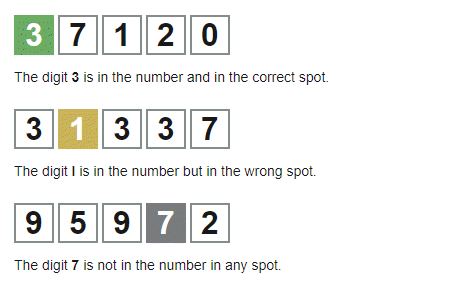 WORD
brain
number
guess