Lewdle
Lewdle is an intriguing Wordle game in which you must identify the secret word within a limited number of tries, similar to Phrazle and Dordle, by following the color guidelines on the box!
Ways to play
You are tasked with identifying a five- or six-letter cuss word. The rules of Lewdle are nearly identical to those of other word-guessing games. The first word will be guessed without any tips or clues. When you recognize the color of a tile, you will find hints.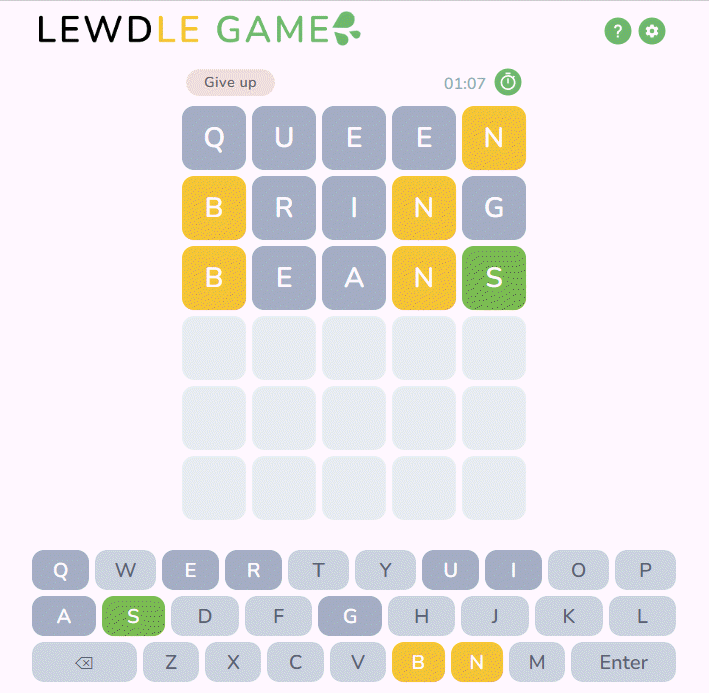 If you receive a large number of hints from your initial guess, you may find Lewdle to be relatively simple. Many of the answers to Lewdle in Lewdle can be taken as variants or slang phrases, which could land you in hot water. Players must be inventive and willing to experiment in order to win Lewdle.
Rules
The letter is in the correct position and within the word. For the subsequent guess, maintain the existing position.
Orange: The letter is placed incorrectly, but it is still part of the word. You may continue to use this letter for your next guess, but you must change its order.
Gray: The letter is missing from the word. It would be unwise to choose a term containing it as your next guess.

WORD
logic
letter
brain
guess