Gordle
Gordle is a great game that is similar to Octordle and Dordle. You use the hints of color to figure out the name of an NHL player.
Instructions
Gordle gives you between five and six tries to guess the last name. Putting the right letter in the box will make it turn green. Putting the wrong letter in will make the box turn yellow. Whenever you make a mistake, the box will turn gray.
This game is a version of Wordle with a hockey theme. Wordle is the most addicting online word game. You have six tries to figure out the secret words. You'll have to guess whether the letters are right, wrong, or in the wrong place on the five-by-six grid.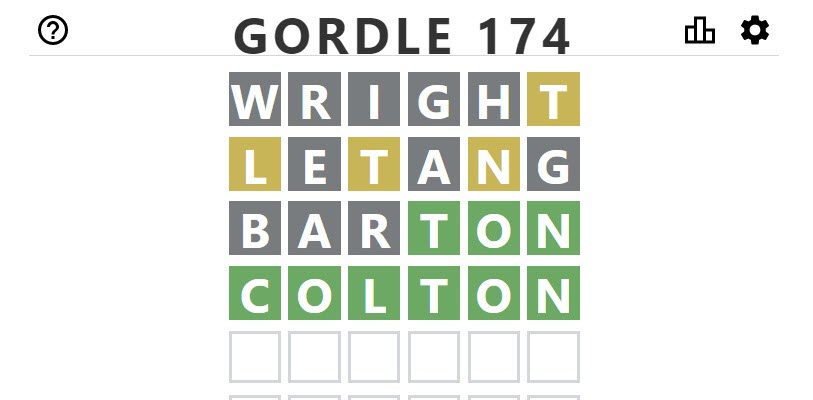 Why is it so hard to do this? You can only guess the names of hockey players with five letters on Gordle. You can't just type words at random to get closer. This is a bad thing because it means that there's no way to start here. Only you and what you know about former and current hockey players. Have fun with your new hobby until the next Wordle comes out.
WORD
letter
guess
nhl