Flags Quiz
A fun and educational game called the Flags Quiz requires you to demonstrate your amazing knowledge of flags.
Instructions
A fun general knowledge game that assesses your knowledge of flags from across the world is called Flags Quiz. Various game types let you put your flag knowledge to the test.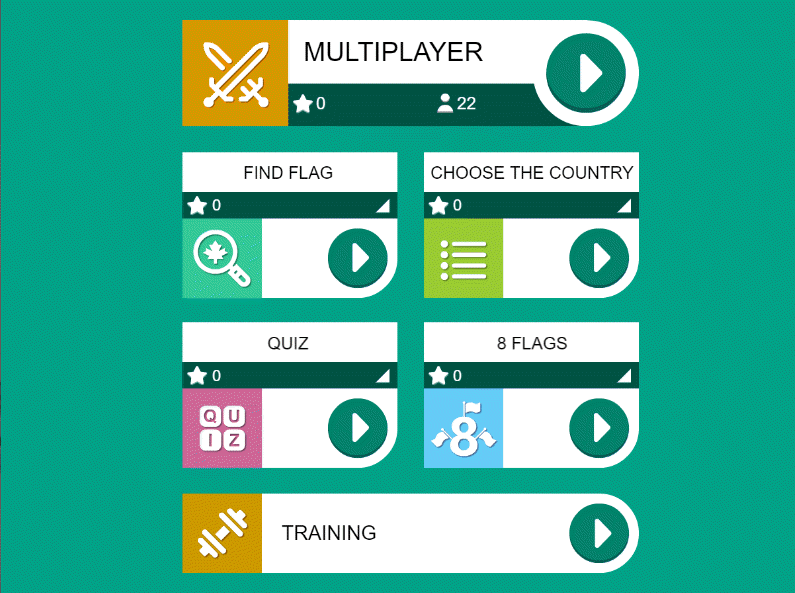 In multiplayer games, you can compete with gamers from all around the world. You can also play the "Choose the Country" mode, in which you are presented with a flag and a selection of possible nations. The groups are separated by continents. Anyone who appreciates geography and flags will love this game!
Features
An online quiz game with flags
There are six different game modes: quiz, training, quiz with eight flags, find flags, choose the country, and multiplayer.
The complete list of country flags
The user interface is easy to understand.
With the help of the mobile browser and apps, you may play anywhere.
Don't forget to look at other wonderful flag games to discover ones that are equally fascinating as Flags Quiz!
PUZZLE
flag
flagle
flagle unlimited
flagle online
geography
guess
quiz