Flaggle
Flaggle is a great game similar to Flagle where you have to guess the flag of a country or territory within a certain number of chances.
Instructions
The goal of this game is simple: guess the flag of a country or territory with as few guesses as possible. This daily flag game will tell you how many times you tried to solve it and how well you did. Then, just like wordle, it will give you the option to share it on your social media sites. Only one game can be played per day. Have fun with your pals.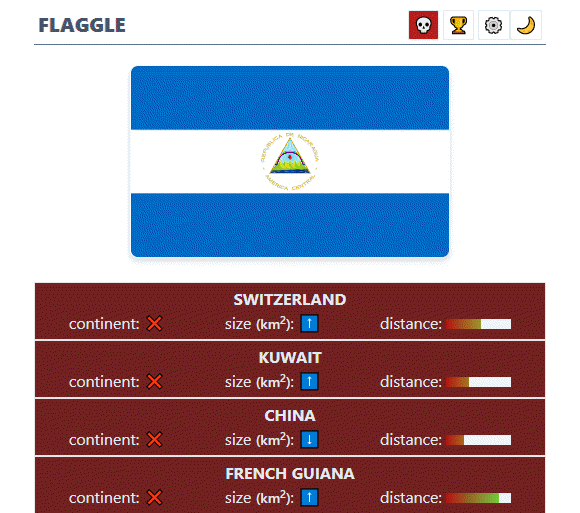 After each guess, you'll see a flag that shows how close it was. It tells you what part of your guess matches the answer. There are now only 10 common colors on the palette (below). This makes it easier to guess.
Rules
You only need six tries to find the hidden flag.
Every try must come from one of the countries on the list.
Each try will show you a different part of the flag, which will help you figure out how far away you are and where you are in the world.
PUZZLE
flag
flagle
flagle unlimited
flagle online
geography
guess