Cowordle
Cowordle is one of the most popular games based on Wordle. To win, you have to solve the puzzle of words as quickly and with as few tries as possible.
This is a daily game, and you can only play it once a day. We've already tried it, and tomorrow we're looking forward to playing it again with our friends to solve the unlimited daily game.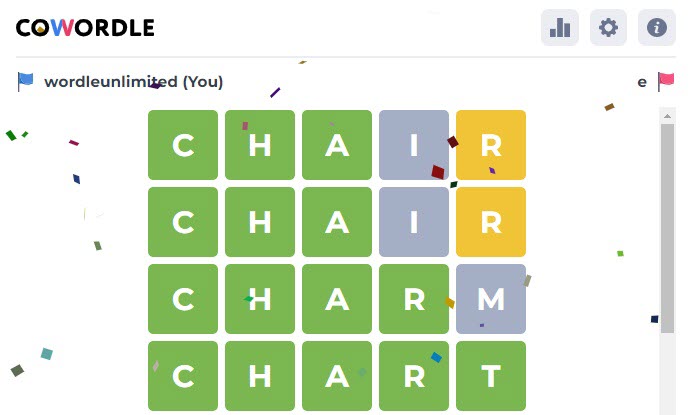 Rules
The original version of Wordle: It's a one-time thing, and players can't talk to each other about their scores. On the other hand, CoWordle's Multiplayer features let players play with people they don't know. There are two ways to play games. You can play a random online game by clicking "Start the Game," or you can play with a friend by clicking "Invite a Friend." Each guess needs a word with five letters. Hit the Enter key to send. Each guess has to be a 5-letter word.
WORD
wordle
logic
guess