Cloudle
Cloudle is a great game about climate and weather where you have to guess the weather in a random city for the next five days.
How to play Cloudle
You fill in a guess grid in the usual Wordle way. We choose weather symbols instead of typing words and try to figure out what the weather will be like in random cities for the next five days. In the style of Wordle, it will tell us if a certain symbol is missing from the forecast, if it is there but not where we want it, and if we are right. Six guesses are available for each day's puzzle.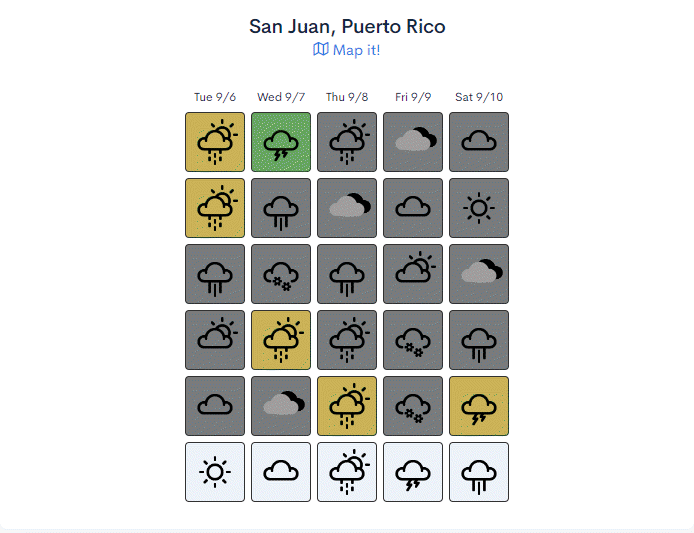 People who always pay attention to the weather forecast have an advantage. But if they don't know, it's not random. The second largest city in Egypt is Giza. The puzzle for today will be about it. I was able to get in three (don't look at the screenshot I took the second time around to avoid spoilers), and I can now explain a little bit of why I did what I did. It's marked as a spoiler, so if you click the mysterious blank space below, you can find out why.
PUZZLE
geography
guess
cloud
weather
climate
forecast