Birdle
Birdle is a fantastic game best suited for someone who is obsessed with birds and the most popular series, Wordle.
This game was inspired by Wordle's gameplay instructions. Wordle is renowned on a global scale. The objective of the game is to correctly identify six birds from a selection of six. Birdle Wordle features a variety of difficulty levels that might vary everyday. How it operates and how to play will be discussed.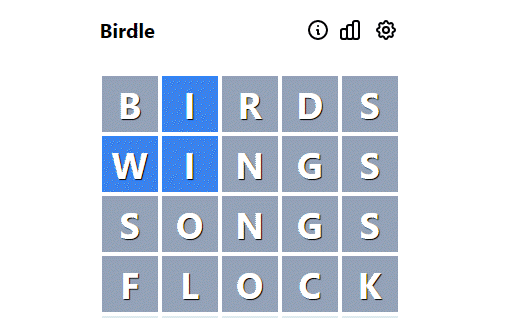 Following the rules is simple. You can either stare at the silhouette of a mystery player or the silhouette of the player in order to play. Each silhouette imparts information about the player's personality.
Rules
The Birdle can be guessed in 6 attempts. Each estimate must contain an acceptable term. The response will be the name and location of a British bird. Press the Enter key to submit.
Use the slider at the top to modify the length of your Birdle. Click the "get a clue" button for assistance if you are stuck.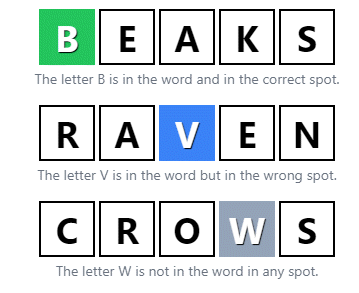 WORD
logic
brain
guess
bird