Airportle
Airportle is a great word game based on the Wordle series. It has an airport theme and you have to guess the right word that has to do with this area.
Instructions
Airportle gives you six ways to find an airport using its three-letter code from the International Air Transport Association.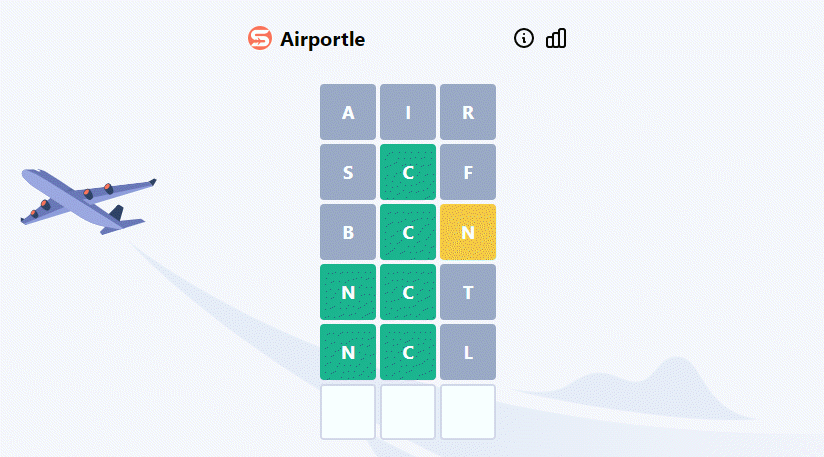 Rules
There are a lot of ways in which the Airportle rules and the Wordle rules are the same. When trying to guess a three-letter airport code, you can only choose from six letters. If you guess a letter correctly and it shows up in the right place in the airport code, the square will turn green. It will turn orange if the letter is not in the right place. If not, the sky will stay grey.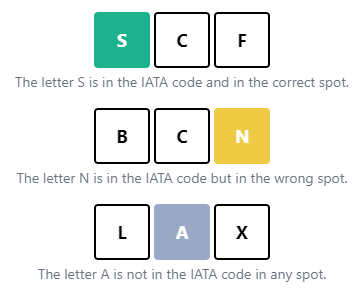 The IATA code is right where it should be.
The IATA code N is spelled wrong, and the letter is in the wrong place.
The letter A is not in the IATA code.
PUZZLE
wordle
guess
airport