6by6
6by6 is a great word game you can play every day. To win, you have to guess the right word to solve a mystery challenge.
Instructions
The game 6by6 Wordle is based on the word game Wordle, but it has been changed to meet a daily Wordle challenge. This game is also known as the 6x6 game. You can only play it once a day because it's a daily game. We have already tried it, and tomorrow we can't wait to do the daily game again with our friends.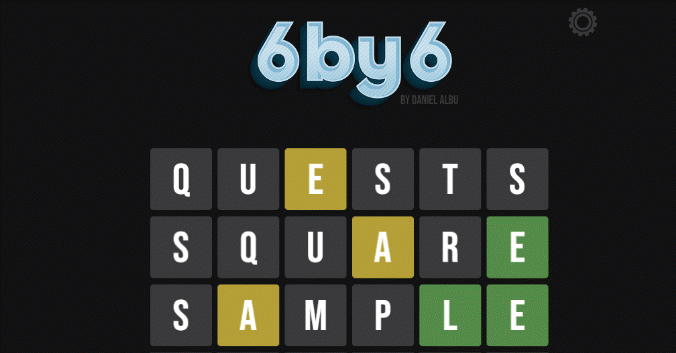 Rules
You have six tries to figure out what the word is.
Each guess has to be a 5-letter, meaningful word.
Press the Enter key to send.
Each time you make a guess, the color of the tile will change to show how close you were to the word.
WORD
logic
letter
brain
guess